Internet comic XKCD will be joining theAQ.net this year.
XKCD is described by it's creator Randall Monroe as 'a webcomic of romance, sarcasm, math, and language.'  With millions of viewers every week, it's one of the most popular comics on the internet.  Here's a taste of what's to come.
Qwertial Aphasia
National Language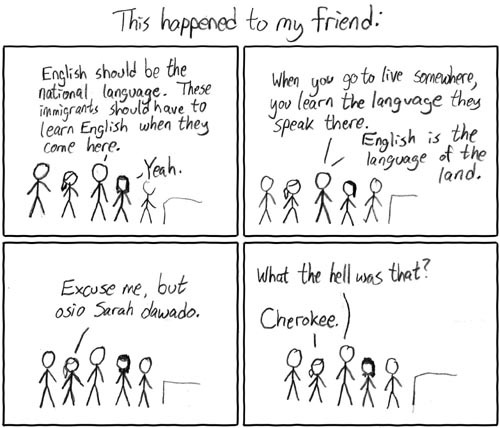 Collections

Look for updates once a week.
XKCD is an independent webcomic hosted at http://www.xkcd.com/ (Note: All views and opinions expressed in these comics are solely those of its creator.)